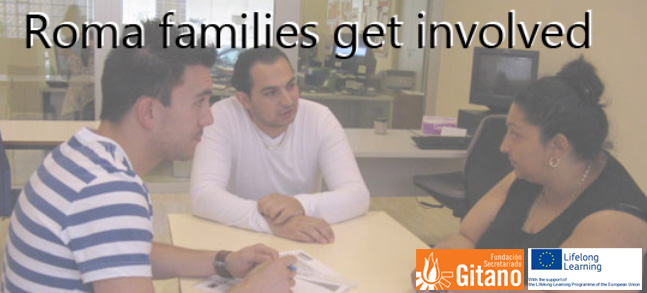 The aim of this project, established by Fundación Secretariado Gitano, is to reduce
early dropout rates amongst Gitanos (Spanish Roma), by working with them and
their families. Involving families in their children's education is the key to their
educational success. It is therefore essential to raise awareness amongst Roma
families to the consequences of early school leaving for their children's future
development and prospects.

The project sets up a transnational platform for the exchange of knowledge and
experience amongst education professionals working with Roma, with a view to
improve and refine their understanding of the practices and culture of young Roma
in education. Tools are identified or elaborated to assist professionals in facilitating
the engagement of Roma families in their children's education. Methodological tools
will be made available in five EU languages for greater dissemination amongst
professionals involved in Roma education.

Coordinator: Fundación Secretariado Gitano | Website: http://www.gitanos.org
Tel.: +34 914220960 | E-mail: This email address is being protected from spambots. You need JavaScript enabled to view it.
Contact person: Ms. Belen Sánchez Rubio
Site: http://www.gitanos.org/que-hacemos/areas/cooperacion_internacional/roma_families_get_involved.html
Source: Roma and Education: Challenges and Opportunities in the European Union
© European Union, 2012